We Want to Know if Foreign Affairs Approved US Military Plane Spotted in Irish Airspace
Posted on:

31 December 2021

By:

shannonwatch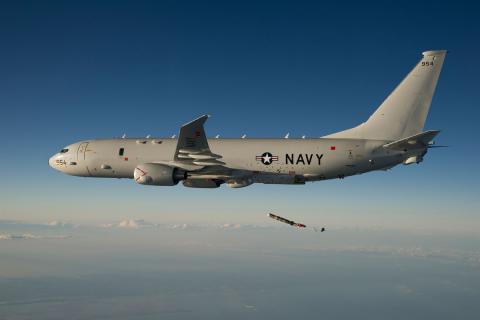 Body:
Yesterday (Dec 30th) we spotted a US Navy intelligence gathering Boeing P-8A Poseidon flying over the western parts of Kerry. According to the US Navy themselves, this aircraft's primary functions are anti-submarine warfare and anti-surface warfare, as well as intelligence, surveillance and reconnaissance. It is capable of carrying and firing cruise missiles, but we were unable to see if the one flying through the sky over Ireland was carrying any.
Maybe if there was less cloud we could have seen signs of the torpedoes, anti-ship missiles, and other weapons these things carry. We'd have liked to, because our government never seems to see this stuff going through Irish airspace.
The warplane had come from Keflevik in Iceland. A few hours later it was recorded flying over Northern Spain, on its way to Sardinia.
Here's what the Department of Foreign Affairs say about overflights and landings by foreign military aircraft:
"The Air Navigation (Foreign Military Aircraft) Order, 1952 gives the Minister for Foreign Affairs primary responsibility for the regulation of activity by foreign military aircraft in Ireland and in Irish airspace. 
The Order provides that no foreign military aircraft shall fly over, or land in, the State without the express invitation or permission of the Minister.  It further provides that the aircraft shall comply with such stipulations as the Minister may make.
Requests for permission for foreign military aircraft to land in or overfly Ireland are routinely required to include confirmation that the aircraft meets specific criteria – namely, that the aircraft is unarmed; that it carries no arms, ammunition or explosives; and that it will not engage in intelligence gathering. Furthermore, applications must also specify that the flights do not form part of a military exercise or operation."
But in the case of US military overflights and landings things are a little different, as the Department admits:
"under the terms of a specific arrangement dating from 1959, overflights are permitted without prior notification, on condition that the aircraft are unarmed, carry only cargo and passengers, and comply with navigational requirements. If a proposed US military overflight does not meet these criteria, blanket clearance does not apply, and advance permission must be requested. The standard conditions would then apply."
We assume that "standard conditions" are the conditions of the Air Navigation (Foreign Military Aircraft) Order, which is that the plane is unarmed, carrying only cargo and passengers, and complying with navigational requirements. But that means the "specific arrangement" makes no sense, since any aircraft that was not unarmed or was carrying arms, ammunition or explosives, or engaged in intelligence gathering, would be refused permission if the standard conditions were applied.
We've been asking about this for years, and all we've got is these nonsensical additions to the policy.
In reality, there is a complete lack of accountability and transparency when it comes to US military planes overflying or landing in Ireland. The policy is drafted in such a way that is allows the US military to take whatever they want through or over Ireland. It uses phrases like "routinely required" instead of always required to include confirmation that the aircraft meets specific criteria. And the Department even go as far as saying that the US Embassy submits "post-facto notifications of military aircraft overflights" to them on a monthly basis. And as far as we know these are usually only summaries, not itemised lists of all the aircraft that overflew.
In other words, the US Embassy can report as little or as much as it wants.
This is why the work we do is so important. We will make sure that the Embassy is required to report on the P-8A Poseidon we spotted today. And in case they or our Department of Foreign Affairs need it, here's the evidence that it overflew Ireland.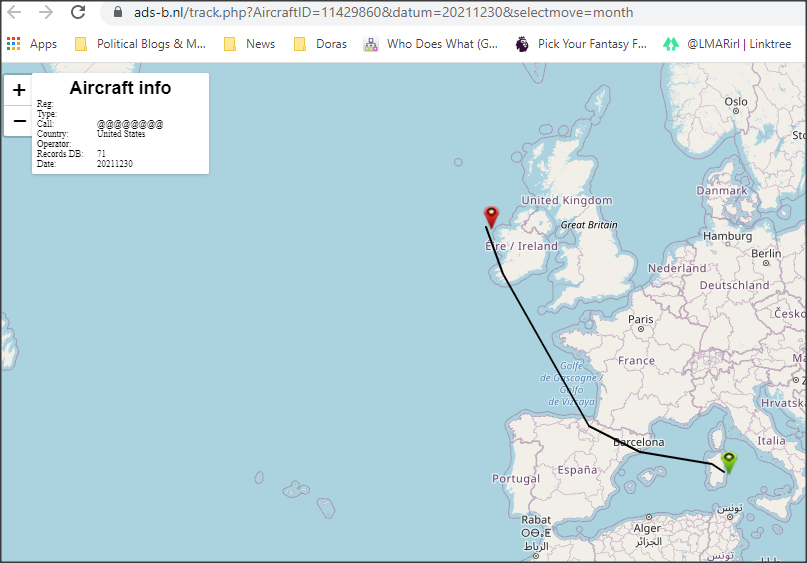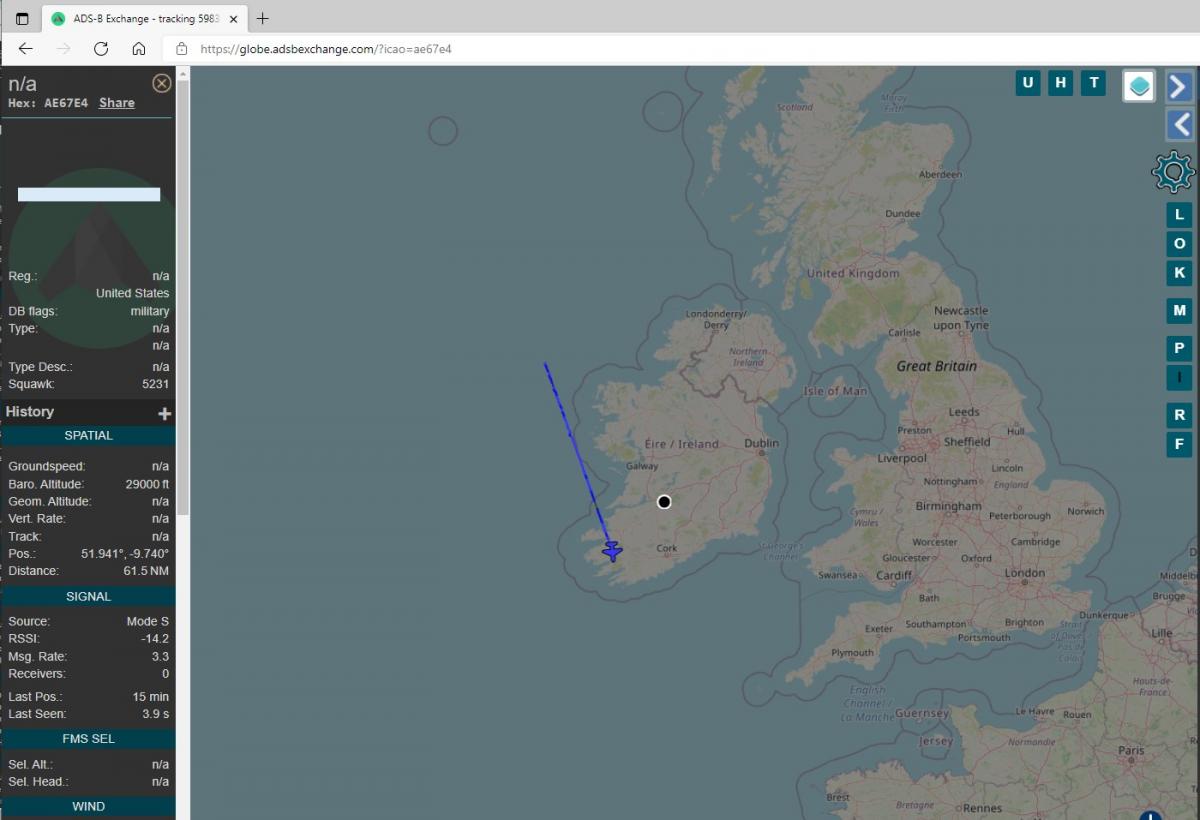 We look forward to hearing the official response. Will the Department of Foreign Affairs, the Minister for Foreign Affairs, the US Embassy and everyone else involved try to claim it was a figment of our post-Christmas imagination as we gazed into the grey skies over Kerry.