Veterans for Peace Banner Unfurled on the Way into Shannon
Posted on:

24 April 2019

By:

shannonwatch
Body:
Earlier this week, the two Veterans for Peace activists Tarak Kauff and Ken Mayers unfurled their banner on the carriageway approaching Shannon Airport.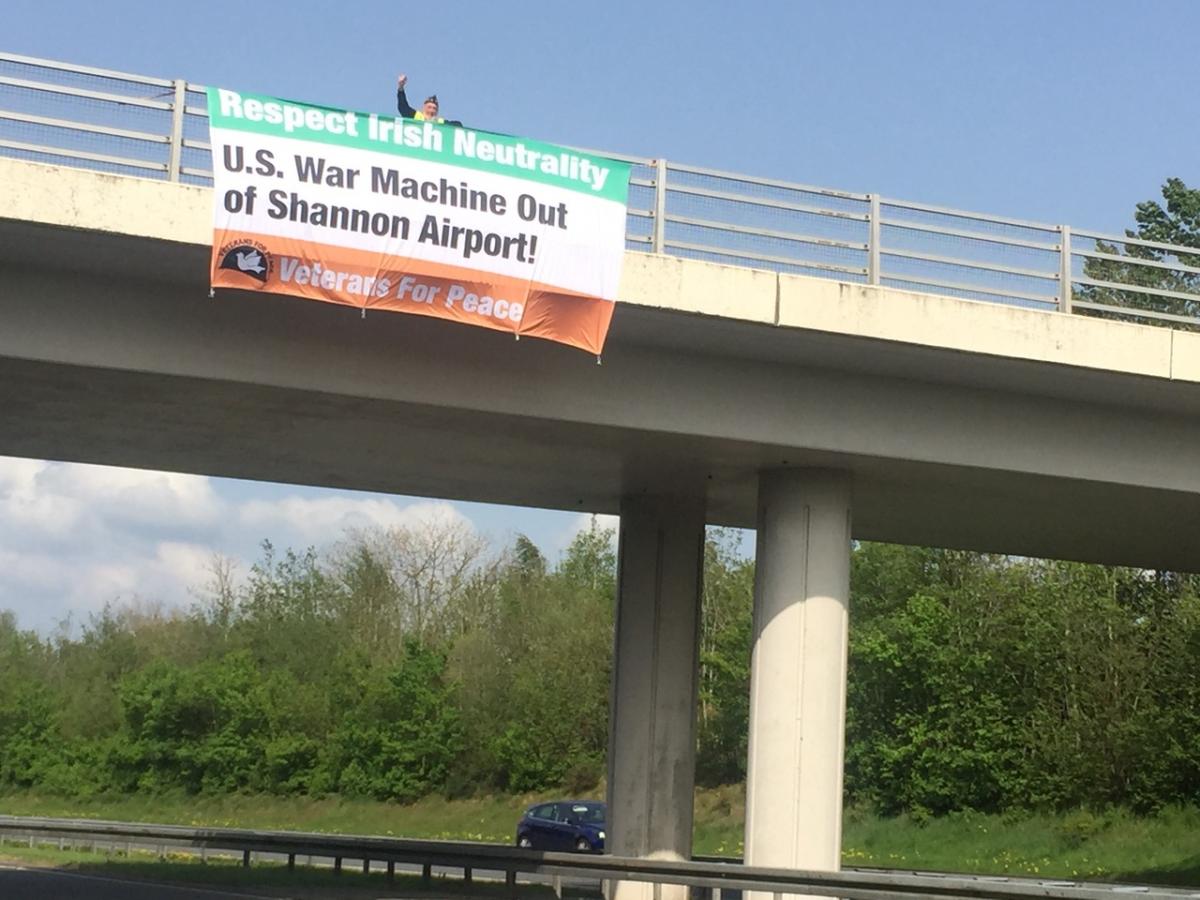 They did this to highlight the ongoing misuse of the airport by the US military. On Sunday morning last at least two US military aircraft were being protected and refueled there (photographs below). One was a large C17 Globemaster hiding in the fog, number 03-3124.
This warplane has since flown on the USA, and is now heading south possibly towards Florida. The other was Omni Air N819AX on contract to the US military. It arrived from Norfolk Naval Station Chambers field in USA on Sat 20 April and flew on to Kuwait.