US Military at Shannon Today
Posted on:

22 March 2022

By:

shannonwatch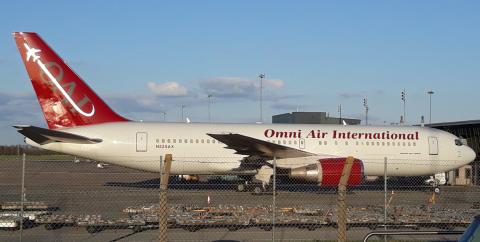 Body:
Today as in many other days US military is using and abusing Shannon Airport to fuel its wars in the Middle East and its proxy war against Russia in Ukraine. The Russian war in Ukraine is totally without justification and a huge mistake for Russia and of course is disastrous for the people of Ukraine who are caught up in a new Cold War between the two superpowers. This hasbeen turned into a devastating assault that is killing thousands of innocent Ukrainians and thousands of Russian conscripts, and displacing millions of people.
US Air Force Super Hercules C130J-30 landed at Shannon about 14.10 pm this afternoon, coming from Mildenhall RAF base in England. Prior to that, it was at Ramstein US Air Base in Germany yesterday and in Rzeszow Poland and Vilnius Estonia the previous day. Tonight it took off again from Shannon about 1930 pm heading East. towards England and or Europe.
Also at Shannon today was Omni Air N225AX on contract to the US military. It arrived at Shannon about 08.00 this morning, coming from Dulles Airport in Washington. After refueling it then flew to RAF Lakenheath in England which is very close to RAF Mildenhall, and then on to refuel in Greece. It was last seen flying over Egypt.
Omni Air N378AX also on contract to US military arrived at Shannon about 04.21 coming from Oman with a stop over at Tirana in Albania. It has since returned to Washington and on to Forth Worth Dallas TX.