US Military "Overseas Contingency Operations" at Shannon
Posted on:

9 May 2019

By:

shannonwatch
Body:
At Shannon Airport on May 7th we photographed these two US military aircraft.
One was a Hercules C130H number 92-3085, which arrived on 6th May, stayed overnight, and took off at 09.22am heading East towards Europe or Middle East.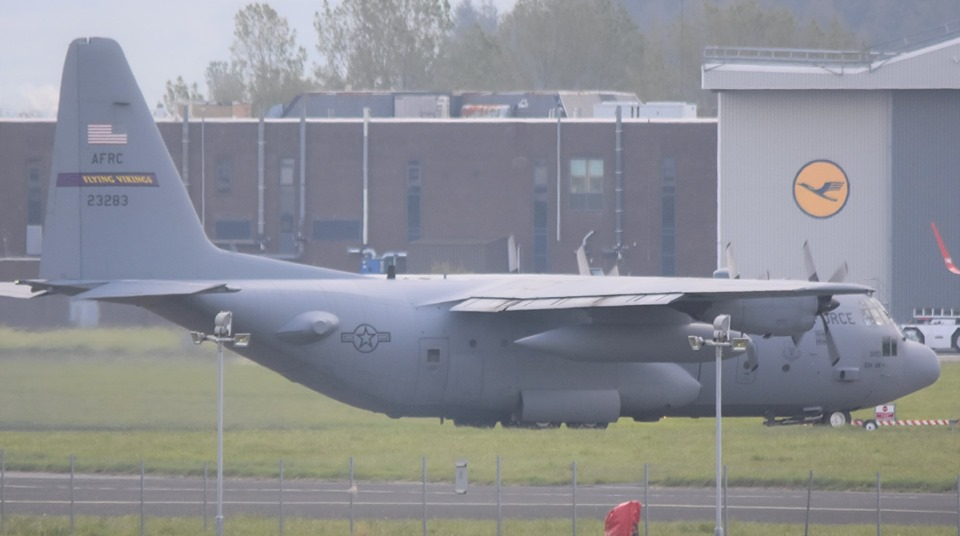 The other was a US Air force C-146A Wolfhound.
This is the US Air Forces official description of the Wolfhound:
Mission 
The C-146A Wolfhound's primary mission is to provide U.S. Special Operations Command flexible, responsive and operational movement of small teams needed in support of Theater Special Operations Commands.  Airlift missions are conducted by Air Force Special Operations Command aircrews to prepared and semi-prepared airfields around the world. 
Features 
The C-146A is a twin-engine, high-wing aircraft equipped with a configurable cabin capable of various passenger  and cargo combinations, as well as casualty evacuation missions. The aircraft can carry a maximum of 27 passengers or 6,000 pounds of cargo, or up to four litter patients. 
Background 
The C-146A is the military version of the Dornier 328 turboprop commuter airliner modified to permit cargo and missions. The aircraft has been continuously deployed since October 2011. It currently supports overseas contingency operations across four geographic combatant commands. 
The question is, what overseas contingency operations were these two planes supporting at Shannon yesterday?