Tracking Two US Military Contracted Planes in and out of Shannon
Posted on:

27 August 2019

By:

shannonwatch
Body:
Saturday August 25th at Shannon, two more aircraft on contract to the US military were refueled on their way from the USA. 
Omni Air International N477AX using US military call sign CMB556 arrived at Shannon about midday having come from Kileen Fort Hood Airbase. It took off at 16.14 pm and landed in Poland near Poznan Airport.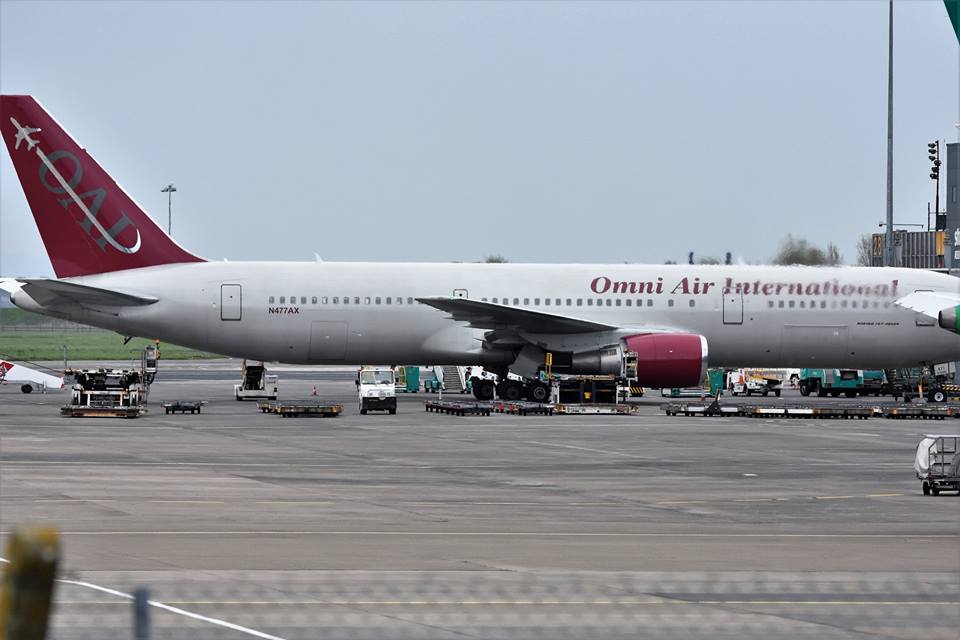 At about 5pm a Miami Air plane N738MA arrived. It had been in Guantanamo the previous day and then landed Jacksonville, Norfolk Naval Base, Kileen Fort Hood base and Portsmouth naval base all in the USA before flying to Shannon, most likely after picking up US soldiers. It took off again from Shannon at 17.55 pm and headed across northern Germany also in the direction of Poznan. It landed at 21.15 Irish time. 
N738MA returned to Shannon on from Poland and landed at 1.24 am on Sunday morning. It took off again for the USA at 9.25am. This suggests an eight hour stopover for crew rest. However, given the timings and the need for time to get through the airport twice and check in to their hotel in Clare or Limerick, their rest time must have been considerably less than eight hours, in fact more like six hours. So the crew flew across the Atlantic from the USA, had a two hour stop over at Shannon, flew on to Poland, had a few hours refueling stop over in Poland, back to Shannon had about possibly six hours sleep and then flew across the Atlantic again to the USA.
Sounds like a dangerously exhausted flight crew.
The Omni Air plane, which is Boeing 767 with almost twice the passenger capacity of the Miami Air 737, flew on to Kuwait after probably dropping off some US soldiers in Poland.