Strategic Airlift Cargo Planes Fly from Afghanistan to the US via Shannon
Posted on:

8 August 2021

By:

shannonwatch
Body: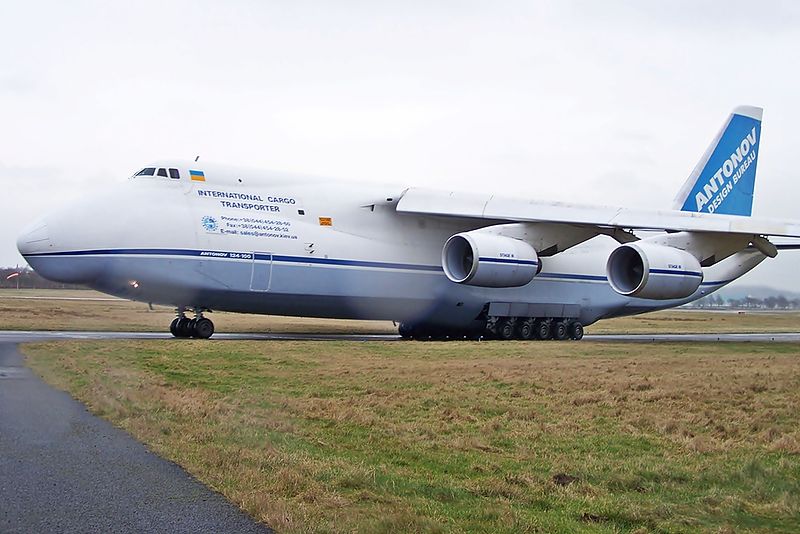 In recent weeks some of the world's largest cargo planes have flown from Afghanistan to the US via Shannon. Three Antonov AN-124's, with serial numbers UR-82029, UR-82008 and UR-82007 were almost certainly carrying heavy loads of military equipment, being brought home as the US abandon the Afghan people to the Taliban. Some of them even stayed overnight at Shannon before flying on to Orlando, Florida.
The AN-124 Ruslan is a large, strategic airlift, four-engined aircraft. The ones that came through Shannon are operated by Antanov Airlines, a Ukrainian cargo airline that operates international charter services in what is known as the "oversized-cargo" market. The flights all had ADB ("Antonov Design Bureau") call signs.
As far as we are aware there were six such flights. Here are the flight paths of three of them.
UR-82007: In Shannon on July 29th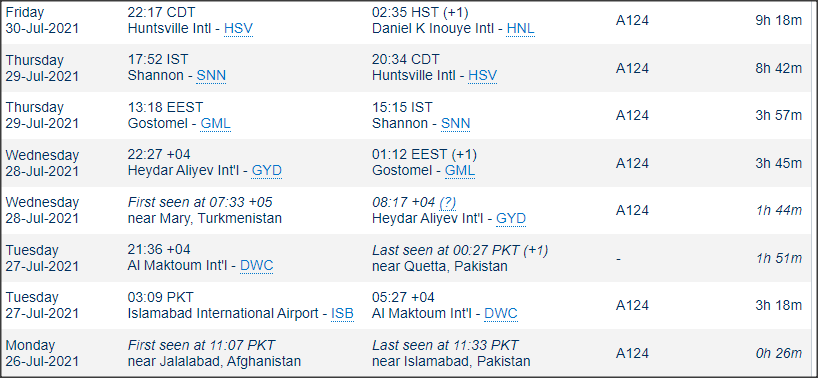 UR-82029 - In Shannon on August 1st/2nd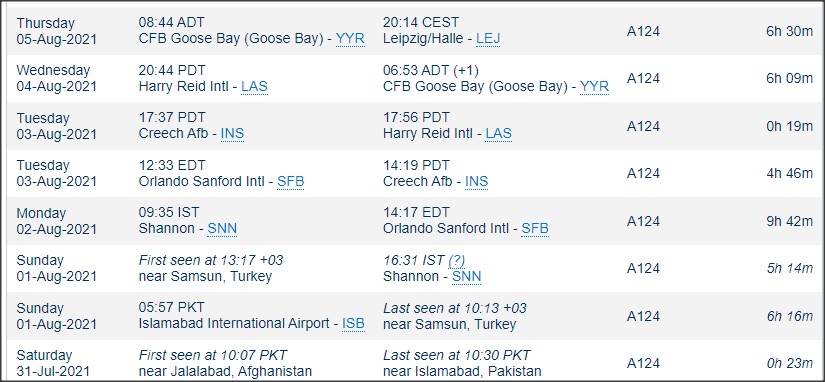 UR-82008 - stayed overnight at Shannon on July 31st, back again on August 7th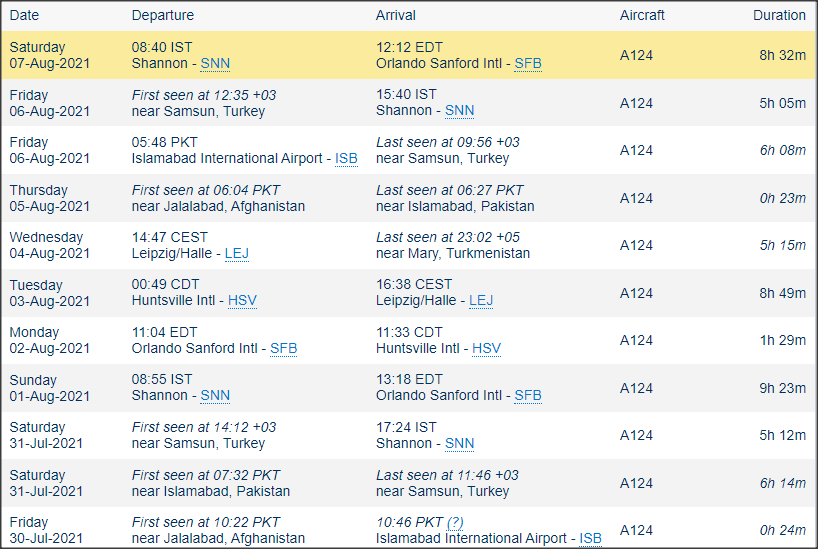 For over 20 years we've had governments that think its ok to allow the US to use Shannon Airport to invade countries, transfer soldiers and mercentaries to other military bases, and kidnap and torture whoever they wish. We've supported an invasion of Afghanistan that has led to the chaos and violence that exists there today. We've supported the ongoing occupation of countries the US has no right to be in. And now we're helping them to repatriate the military equipment that destroyed one of those countries.
Will our Minister for Transport Eamon Ryan TD explain what these planes are transporting from Afghanistan? Or will he continue to remain complicit in the global chaos they're creating?