Solemn Vigil at Shannon Remembers Child Victims of War
Posted on:

14 June 2021

By:

shannonwatch
Body:
Sunday June 13th saw us returning to Shannon Airport to recommence our monthly peace vigils. We had around 20 peace activists there, watched by around 20 Gardai.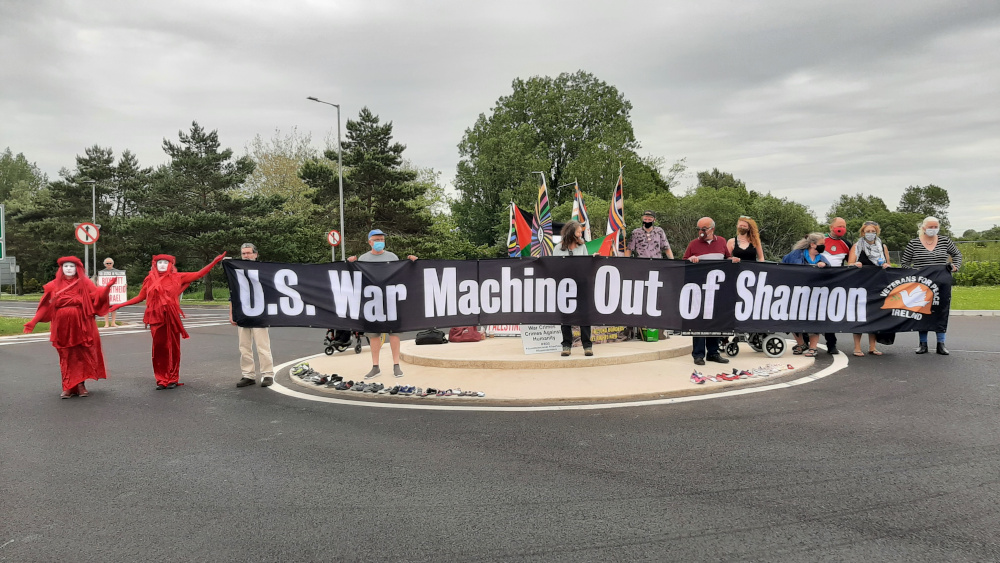 Inside the airport, security personnel, including an Irish army patrol, protecting three US Marine Corps Hercules KC-130J warplanes that had landed the previous night. They stayed overnight at Shannon, meaning that their crews and military passengers were almost certainly in local hotels for the night.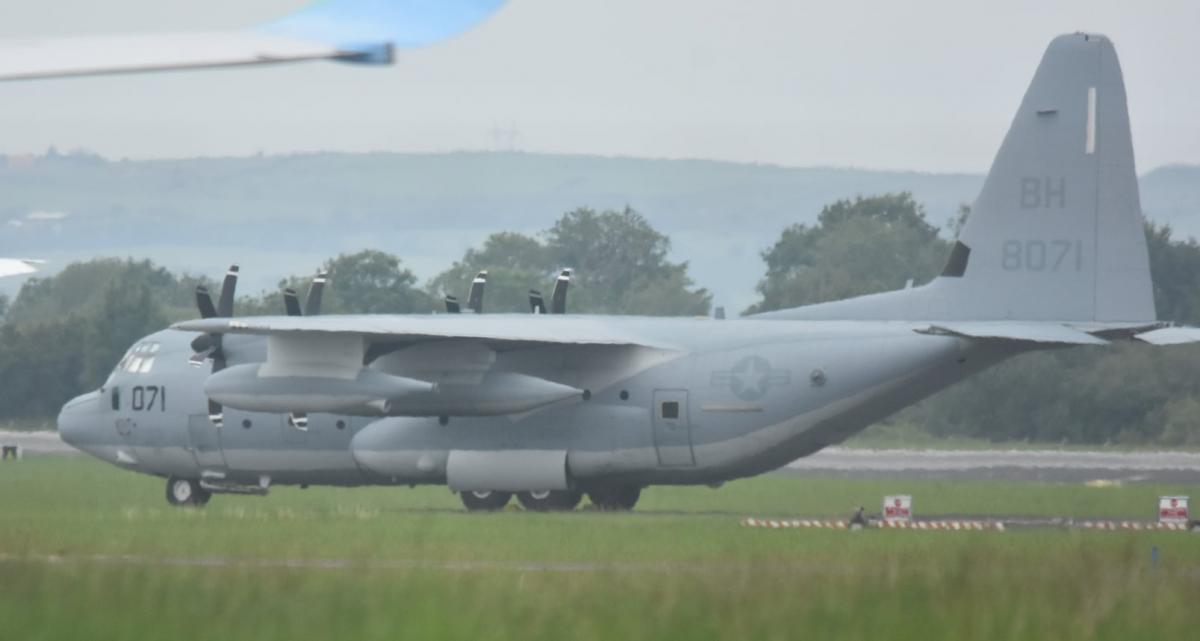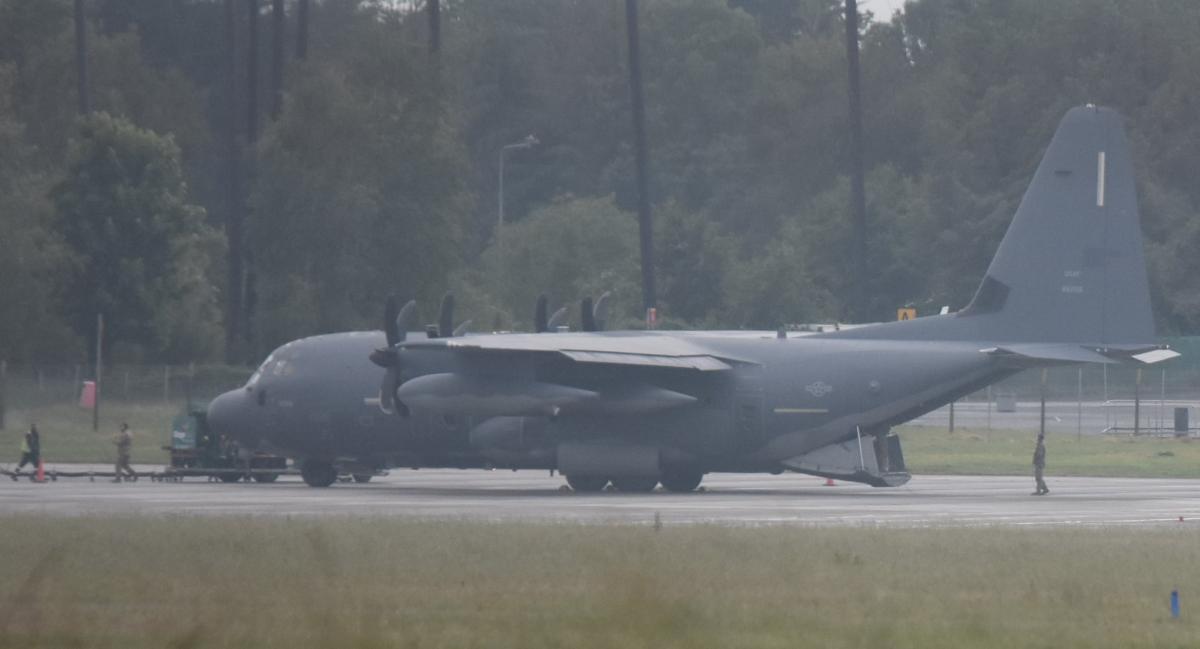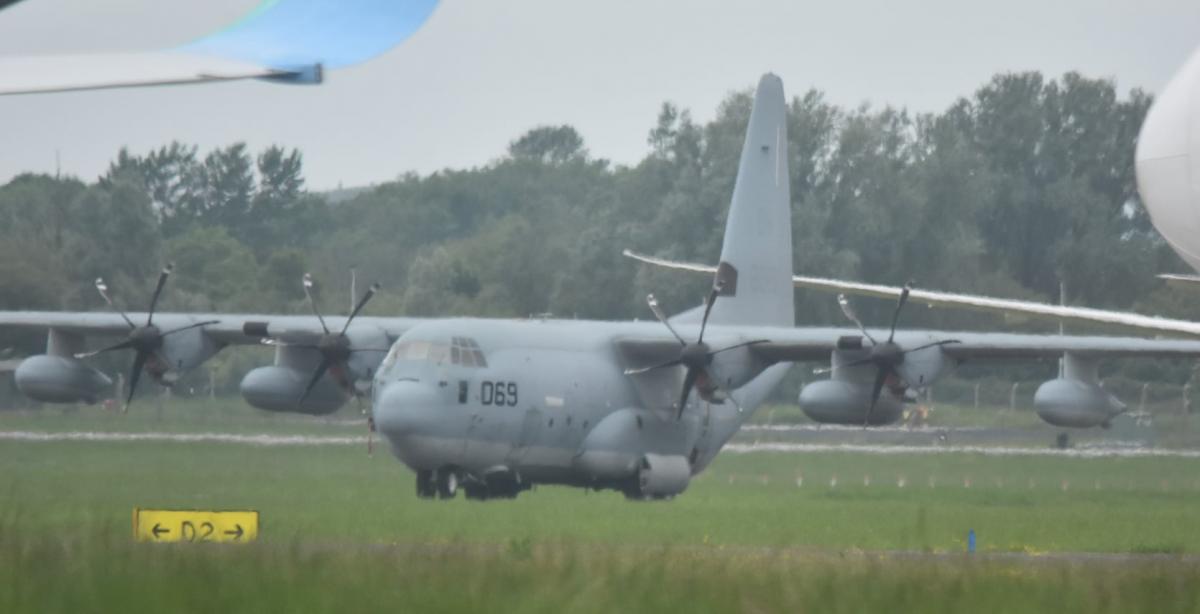 Our vigil was poignant and emotional as we commemorated the more than 70 Palestinian children killed recently. Two members of Red Rebels Clare, which is a theatre group that accompanies Extinction Rebellion and other action in Clare, joined us in silent, solemn protest, while others read out the list of the children killed in Palestine. The protest then moved from the usual roundabout up the Garda barriers where the officers present were asked to search and investigate the three US warplanes parked at the airport. The names of the Palestinian children killed were also read out to the Gardai, and their photos displayed. The Gardai were then asked to end their complicity in such deaths by undertaking to search and investigate all US military aircraft transiting through Shannon. They were reminded of how many people have died as a result of wars in the Middle East since 1991, and how Shannon Airport has played a substantial role in this slaughter.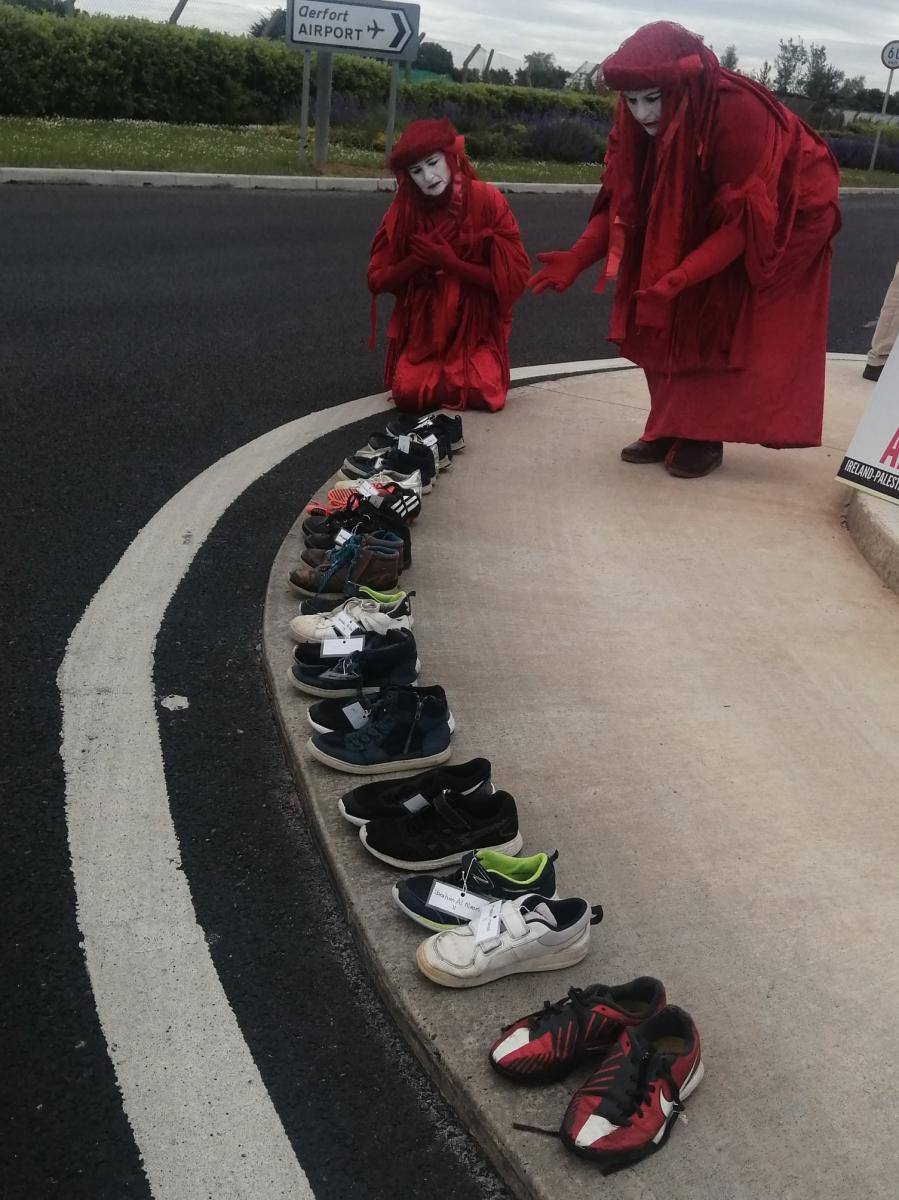 Meanwhile an Omni Air troop carrier N846AX using US military callsign CMB401 passed through Shannon early in the morning on its way to Al Udeid Air Base in Qatar with its cargo of armed US soldiers.