Shannon and Ireland Involvement in US Africa Command Military Exercises
Posted on:

20 June 2021

By:

shannonwatch
Body: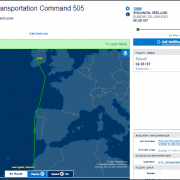 You may have seen that on June 7th the U.S. Africa Command began a huge military exercise with NATO which it calls "African Lion 21" . It is described as a multi-domain, multi-component, and multi-national exercise which employ "a full array of mission capabilities with the goal to strengthen interoperability among partner nations and enhance the ability to operate in the African theater of operations". Most of the activities are spread across Morocco, but some are also occurring in Senegal and Tunisia.
African Lion concluded on June 18th. Over 7,000 troops are reported to have taken part.
It looks like Ireland was also taking part. We tracked an Omni Air troop carrier N819AX that made two trips from army bases in the U.S. to Morocco and back, all through Shannon, in the last 2 days, presumably bringing participating troops back from these military exercises.
The first N819AX flights through Shannon had call sign CMB589. The troop carrier arrived at approximately 16.30 on Friday 18th (June), and left 3 hours later, presumably after refuelling. It landed at Shannon on its return journey on Saturday 19th at 5.45am, and left just over 2 hours later.
The second flights had call sign CMB505. The first arrival from Campbell Army Base in the U.S. was at 3am on Sunday (20th); it left three and a half hours later, flew to Morocco, and was back at Shannon at 17.20. Two and a half hours later it left for Hunter Army Airfield in Georgia.
It looks like we also facilitated the movement of troops to this training for war. On June 5th, for example, flight CMB571 landed at Shannon on its was from Morocco.
All this is in breach of the Irish Government own restrictions that claim the U.S. military refuelling at Shannon Airport are not involved in military exercises.
The U.S. Africa Command describes African Lion as being linked to the European Command's DEFENDER series exercise "to counter malign activity in North Africa and Southern Europe and increase interoperability between U.S., African, and international partners to defend the theater from adversary military aggression". Clearly this has nothing to do with humanitarianism, and as we mark World Refugee Day (June 20th), it is shameful to see that Ireland's facilitation of further U.S. military aggression on the continent of Africa is likely to lead to even more displaced people and refugees.  
CMB589 (Friday June 18th)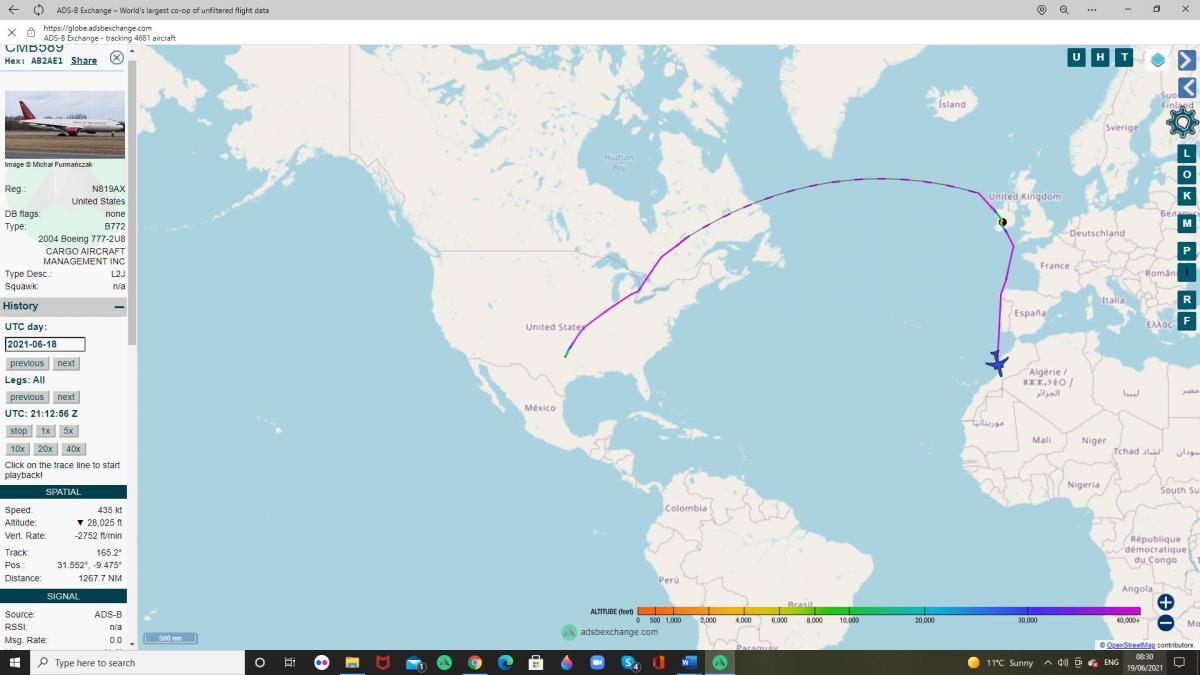 CMB505 (Sunday June 20th)