EC-130H Electronic Attack Aircraft at Shannon Today
Posted on:

20 May 2021

By:

shannonwatch
Body: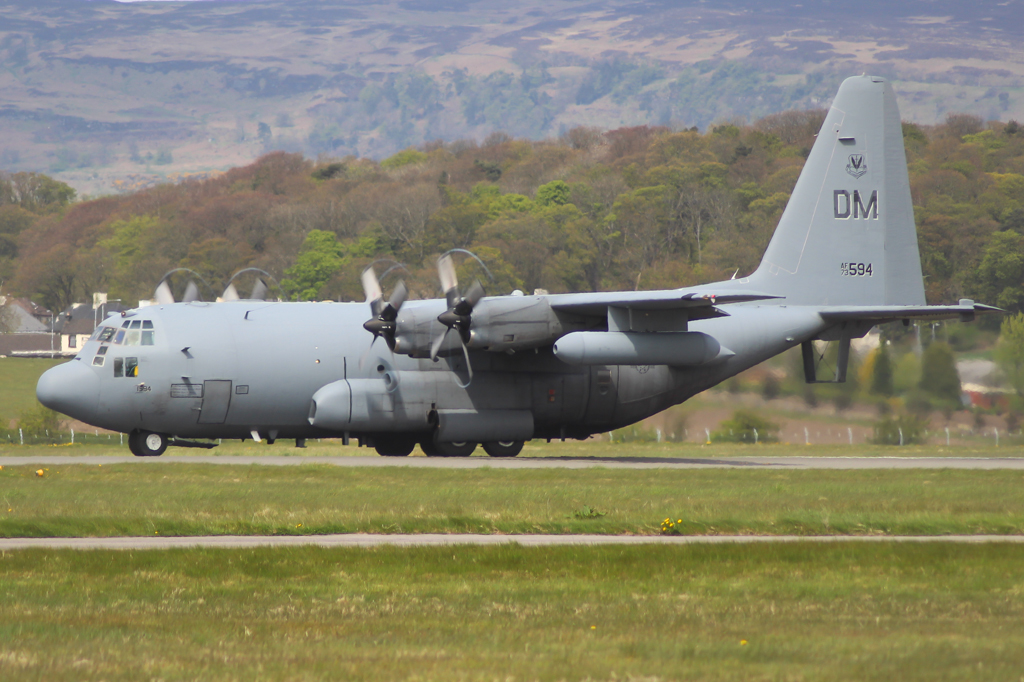 At Shannon today we had a US Air Force electronic warfare and intelligence gathering plane. Its a Hercules EC-130H 'Compass Call' registration 73-1583. It came from Siauliai in Lituania,  made a stop at Ramstein Air Base in Germany, arrived at Shannon at 13.02pm and took off again at 14.56, flying to the Azores.
On the Wikipedia page the EC-130H Compass Call is described as an electronic attack aircraft. It is based on the Lockheed Martin C-130 Hercules, and is heavily modified to disrupt enemy command and control communications, perform offensive counterinformation operations, and carry out other kinds of electronic attack.
We can only speculate about what it was doing at Shannon, since the government or the Department of Foreign Affairs who gave it permission to land almost certainly won't tell us. Was it trying to disrupt or gather intelligence on Russian military activity nearby. Was it doing something different?
The US Air Force themselves describe it as follows.
"The EC-130H Compass Call is an airborne tactical weapon system using a heavily modified version of the C-130 Hercules airframe. The system disrupts enemy command and control communications and limits adversary coordination essential for enemy force management. The Compass Call system employs offensive counter-information and electronic attack (or EA) capabilities in support of U.S. and Coalition tactical air, surface, and special operations forces."
The US Air Force also say that all Compass Call aircraft are assigned to Air Combat Command. And according to the US Air Force, Air Combat Command is "the primary provider of air combat forces to America's warfighting commanders" (their words, not ours).
So, why does the Minister for Foreign Affairs Simon Coveney continue to repeat the meaningless words (some would say lies) of the US Embassy that the military planes that land in Ireland ate not involved in military operations or exercises.
As we keep saying, military operations and exercises is the only thing that the US Air Force does.