Does Eamon Ryan Not Know About the Environmental Damage Being Caused by the US Military?
Posted on:

28 December 2021

By:

shannonwatch
Body:
[Update 31 Dec 2021]  On Dec 27th we wrote the report below. In response, the UK Defence Journal responded by claiming that the Omni Air International aircraft passing through Shannon are currently being used to move evacuees from Afghanistan from interim waystations throughout the Middle East and Europe. We are currently trying to establish if this is in fact the case. However is still important to note that our government has issued 229 permits for planes to carry weapons through Shannon up to the end of November. They will not tell us why the US military are still using the airport, and why permits are being granted to take weapons (or "munitions of war" as the relevant legislation calls them) through.
Incidentally the UK Defence Journal describes itself as composed of "defence professionals, cyber security and international relations graduates, serving and former military personnel, industry specialists as well as everyday military and defence enthusiasts". Their extensive analysis offers no examination of the impact of militarization on civilian populations.
---
The number of US troop carriers transiting through Shannon Airport in 2021 is down on 2020 figures according to official Department of Transport, Tourism and Sport figures. Up to the end of November they reported a total of 229 exemptions for the carriage of munitions of war on civil aircraft through the airport. This is compared to 312 in the same 11 months of 2020, and 435 in 2019.
All these exemptions were granted by Green Party leader and Minister for Transport, Tourism and Sport Eamon Ryan.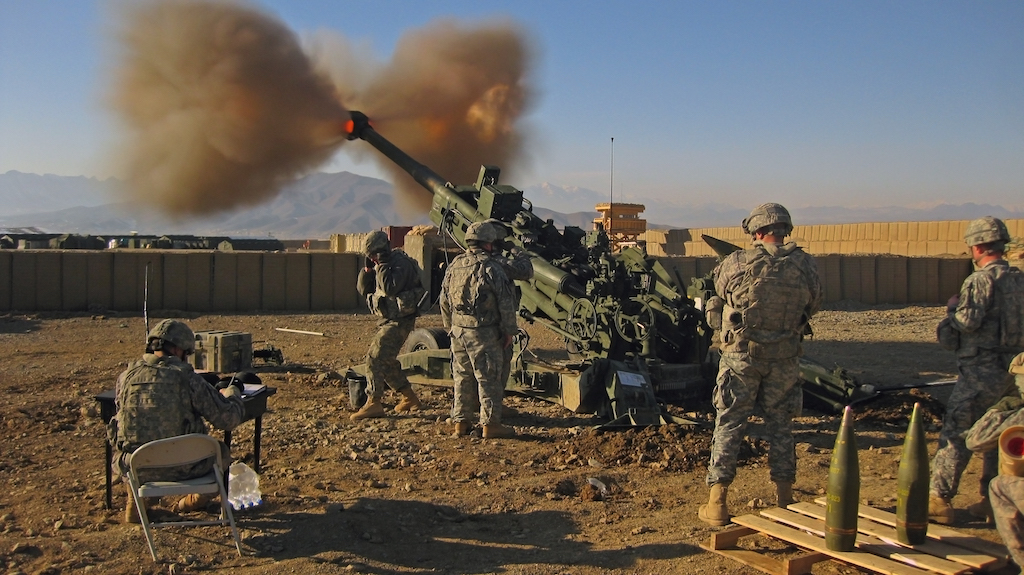 U.S. soldiers in Afghanistan. (Jonathan Mallard / CC BY 2.0)
He also granted a total of 655 permits for weapons to be carried on flights over Irish sovereign territory from January to November in 2021. There were 709 in 2020 and 538 in 2019.
This means that the nunber of US military contracted troop carriers passing through Irish airspace in 2021 has remained largely unclanged, while the number landing at Shannon has reduced somewhat.
The planes are operated by Omni Air International and other private companies. The figures do not include aircraft operated directly by the US Air Force , Navy or military.
One of the Omni Air planes, a Boeing 767 registration N468AX left Shannon just before 6.30pm this evening with the call sign CMB529. This confirms that it was on a US 'air military command' mission. 
The plane had landed at Shannon at approximately 4pm with call sign OAE529. It had come from Biggs Army Airfield, which is military airport located on the Fort Bliss military base in El Paso, Texas. Presumably it was full of US soldiers and their weapons.
It is quite shameful that the Green Party leader and government minister Eamon Ryan signs off on the exemptions for the carriage of munitions of war on each and every US military contracted planes that passes through Shannon. He knows, and is on record saying that we have limited time in which to act to prevent more devastating impacts from climate change (see August 2021 statement by the Minister on the Intergovernmental Panel on Climate Change report). But perhaps none of his advisors told him that US military pollution is a significant contributor to climate change. If it were a nation state, it would be the 47th largest emitter in the world (see 'US Military Pollution: The World's Biggest Climate Change Enabler') As this article points out, the US military's negligence, nuclear testing and disregard for human life has come at a huge environmental cost.
Perhaps he also didn't have time to read the June 2019 report from Brown University's Costs of War project that showed that the US Department of Defence is the world's largest institutional user of petroleum and correspondingly, the single largest producer of greenhouse gases in the world.
Either Eamon Ryan doesn't know, or he doesn't care. Otherwise he would not have approved the transit of so many US military contracted flights with weapons through Shannon this year.